Crowntainers are a style of beer cans that have a funnel-shaped cone top that was sealed with a bottle cap. These cans were manufactured by the Crown Cork & Seal company in the 1940's and early 1950's. Unlike other cone top cans, crowntainers were a two-piece can made with a seamless steel body and a tin-plated bottom.
I am a private collector who specializes in crowntainer style cone top beer cans. I have focused on crowntainers for over twenty years and have built the largest collection of crowntainers. I collect all variations of crowntainers, even minor variations such as IRTP or alcohol content differences. I collect cans that are in very clean condition.

I have the largest collection of crowntainer beer cans ever assembled with over 310 different cans. View pictures of my collection.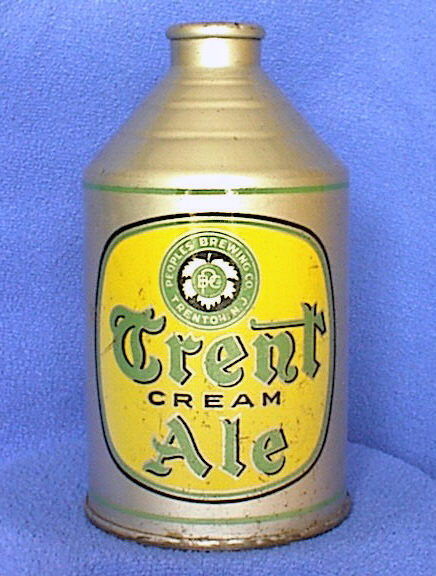 View my online photo album filled with individual pictures of my cans. This includes close-up photos of each can in my collection.